Here is the first pic. Wahoo.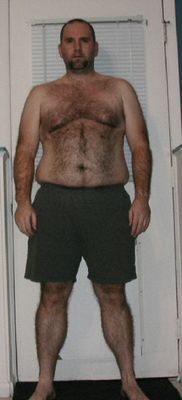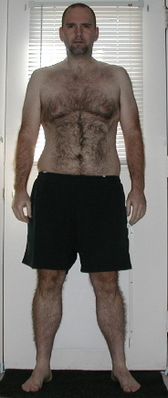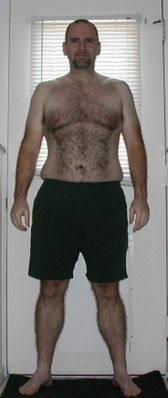 I have to say that it is more a PITA to take this than I was expecting.
Edit: Since it was been a while since I have taken a picture, I'm keeping the May 07 one there as well. Things have started slightly going the wrong direction since that was taken.